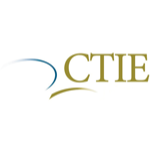 CTIE – Certified Travel Industry Executive
For Agency Owners and Senior Managers
The newly redesigned Certified Travel Industry Executive (CTIE) program is a bold collection of courses and online training focused on the critical skills that today's travel professionals need to succeed. Graduates will learn how to grow their business while earning recognized industry credentials.
The CTIE certification is parallel to the Certified Travel Counselor (CTC) certification, thus, representing the pinnacle of travel industry professionalism for seasoned travel professionals who are interested in advancing their career.
NEW: It is no longer a prerequisite to earn the CTA designation or test out of CTA prior to enrolling in CTIE.
The CTIE program is perfect for travel professionals in non-consumer sales roles such as:
Suppliers
Host agency executives
Consortia leaders
Marketers
Internet travel executives
Back of office accountants
IT support staff
The new CTIE curriculum covers these five core competencies:
Communication
Leadership
Management
Sales and Marketing
Customer Service
To earn the CTIE, travel professionals must:
Possess at least 5 years of full-time industry, management, or business experience
Complete a 2000-3000 word White Paper (White paper guidelines can be found here.)
Testing
The final proctored test will consist of 10 essay questions: For each core competency there will be 2 questions – one will be based on the mandatory course and the other allows candidates to apply knowledge gained from the other courses and personal experience.
The White Paper
CTIE candidates are required to complete a White Paper on a topic of their own choosing as part of the program. This is an excellent time to write on a topic in which they are interested or in which they have a passion.
The CTIE program can be completed between 6-9 months.